Karen Goslin & Associates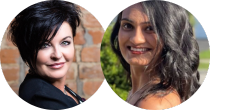 Straight talk. Specific strategies. Real change.
Social workers providing psychotherapy with strategies and relevant results for over 40 years.
Personalized programs are customized following your comprehensive assessment to include Optimal Self-Care, Cognitive Restructuring Program (CBT), Resilience and Emotional Regulation (DBT), and Deeper-Healing. Psychiatric consultations available.
Following your comprehensive assessment as a couple, you will receive a unique program to improve trigger management, conflict resolution, communication and intimacy through a combined couple based CBT and Deeper Healing Imago approach.
Treatment supports all individuals having specific strategies they need to be assertive with family members, heal from any relevant past hurts, and build healthy communication to ensure the family can move forward in a positive and healthy way.
Gentle, but effective non-pathological narrative, externalization and child and teen adapted Cognitive Behavioural approaches are provided to ensure the child is empowered to develop specific strategies to overcome their struggles.
About Karen Goslin & Associates
Providing psychotherapy with specific strategies for over 40 years.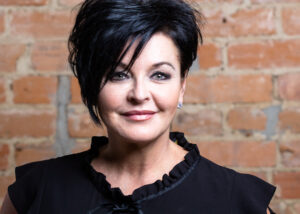 With over 40 years of clinical experience, we welcome children, teens, adults, couples & families into the practice who are facing anxiety, depression, anger, trauma, grief, addiction, chronic pain/illness, or stress from relationship conflicts.
You will receive a full explanation of your symptoms and patterns of behaviour followed by a very specific formulation of an actionable therapeutic plan with specific strategies at the end of your assessment to gain real results.
I have developed a program that is based on a tremendous amount of knowledge, skill, and experience. Our mission is to help you reach your full potential in life. Clients tell me they appreciate the straight honest compassionate talk that motivates them towards change.
Cognitive
Behavioural
Therapy (CBT)
Dialectical
Behavioural
Therapy (DBT)
Both Janice and I are available to provide psychotherapy as social workers to you and your family.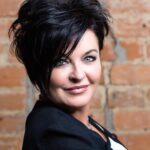 Karen Goslin, MSW RSW
Psychotherapist

Registered Social

Worker
With over 40 years of experience, Karen provides real change with specific strategies specializing in helping children, teens, and adults in their own lives, in their relationships, and in their families.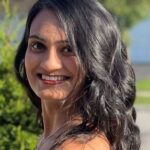 Janice D'souza,
MSW RSW
Associate Therapist


Janice brings with her over 8 years direct mental health experience and is fully trained by Karen Goslin in the methods used with her clients. Specializes in the treatment of children, teenagers and young adults.